Radio
Best discone antenna – Top 5 discone scanner antennas of 2021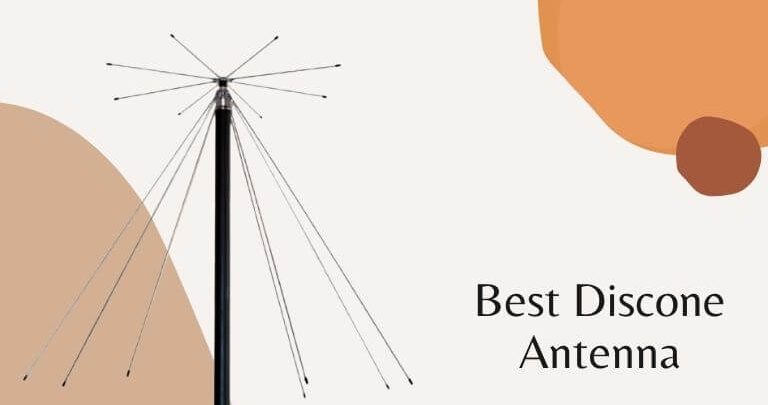 Radio scanning is quite an interesting hobby. It is a lot of fun to check air traffic, communicate, and track stations. But there's a catch here. You can only have fun if you have the equipment that can help you make the most out of your radio.
Please allow us to introduce the discone antenna to you. They are an excellent choice because of the bandwidth they come with. Most of them are made of stainless steel and are sturdy enough for outdoor purposes. When you purchase the right one, you will enjoy durability and seamless connectivity. Here are some factors you should consider:
Durability – because they are for usually for outdoor use

Size – compact antennas are easy to travel with

Bandwidth – to ensure that it can cover the frequencies are you interested in

Power rating – 200 Watts of power is sufficient for most stations

Vertical element – if you want to explore lower frequencies
Best Discone Antenna
Now that you know which factors you must eye, let's go through some of the best options available on the market today. Our experts have carefully picked them based on popularity, reviews, and tests.
1. Tram 1410 Broadband Discone/Scanner Base Antenna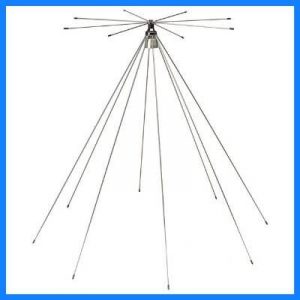 It's not just us. Even Amazon has given its approval here. The Tram 1410 antenna is an Amazon's Choice product with 8 lower and 8 upper radials. Below are a few more features:
This antenna has a maximum power rating of 200 Watts.

It is made of stainless steel, which means it is rust-free.

It has a UHF connector.

The SWR is < 1/5:1.

It offers wideband reception and is able to cover 25/1300 MHz.
2. D-130J Original Diamond Vertical Discone Antenna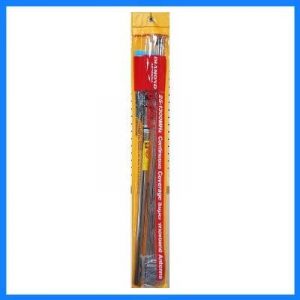 The D-130J antenna is slightly on the expensive side of the spectrum but not without reason. It is a compact and lightweight antenna that is easy to install and comes with the following features:
It is an ultra-wideband antenna with a range of 25 to 1300 MHz.

For transmission, you can tune it to 6m.

You can use this antenna for multiple amateur bands such as 2m, 70cm, 23cm, and 33cm.

If you don't need 25-50 MHz, you can remove the top coil to make it even more compact.

You can use this antenna to test different transmitters using a single coax.

The gain you can expect is 2 dBi.

The maximum power is 20 Watts and 50 Watts at 6M and 200 Watts at 2M & above.
3. Sirio Antenna SD 2000U Wideband Discone Antenna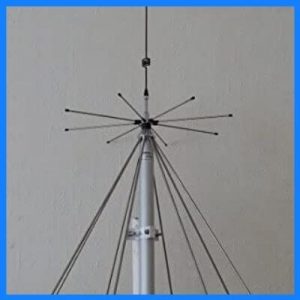 Sirio's omni-directional unity antenna is quite famous among hobbyists because it is a base station antenna and has a wideband scanner. Please keep reading for more information:
It has incredible transmission capability and can catch multiple ham bands.

The impedance is 50 Ohm.

Its polarization is vertical and the gain is around 2.15 dBi at low frequencies.

The entire setup is made of multiple durable materials such as stainless steel, nylon wind load, and chromed brass.

The maximum power rating is 200 Watts.

You can remove the vertical whip if you are not using the 145 MHz frequency.
4. Taurus D1000 Scanner/Ham/General Coverage Discone Antenna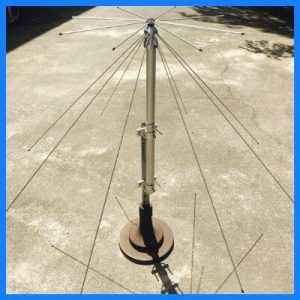 This antenna has a wideband receive and is easy on the pocket as well. So, if you are just starting out or do not have the budget to invest in a more expensive antenna, this is the one you should go for. Here's why:
It has a wideband receive from 25 to 1300 MHz.

It transmits the following frequencies: 144, 220, 440, 900, 1290 MHz.

Its vertical element frequency extender measures 55 inches. This comes handy for low bands.

The entire structure is made of stainless steel, which means that it is rust-free.

The maximum power rating is 200 Watts.

It fits the PL-259 connector easily.
5. Diamond Original D3000N Super Discone Antenna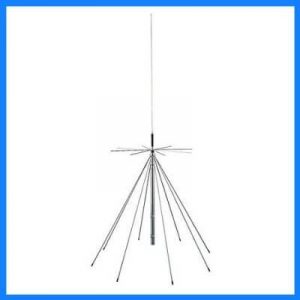 Diamond products are extremely famous because of their reliability even if it is at a higher price range. This particular product is in-line with everything the company stands for. We have jotted down a few details that might help you:
Its ultraband design will help you receive 25 to 3000 MHz.

The transmit is 50-1200 MHz.

The compact antenna is easy to carry and can be installed anywhere – rooftop, balcony, etc.

If you want to make it more compact, you can remove the top loading coil when not in use.

It has been tested with various transmitters to ensure optimal performance.

Its connector is type-N.
People also ask
1) Are discone antennas any good?
Yes, they have excellent unity gain.
2) Does a discone antenna have any gain?
They have unity gain across 132 MHz to 3 GHz.
3) Can you transmit with a discone antenna?
Yes, you can. But, that's not the main or usual reason why one buys these antennas.
4) What is the polarization of a discone antenna?
It has vertical polarization and is omnidirectional. 
Conclusion
Choose the best discone antenna and change the way you use your radio. It is an excellent choice for a wide variety of purposes and will totally do justice to your expectations. The aforementioned products are currently among the most popular ones, and we are confident that you won't be disappointed by them. If you have any more questions, please feel free to speak to us.