Radio
Best Indoor Scanner Antenna – Top Reviewed Digital Antennas of 2021
Mostly, the outside antenna works better than the indoor antenna, but there are many issues related to that. It is quite confusing whether to install an indoor or outdoor antenna when you have a scanner in your apartment. People, nowadays, prefer to set the antennas inside because the antennas that have been placed outside are not feasible and quite tricky to adjust. Also, if you live in some rented apartment, the rules may not allow you to install anything outside of your house or in the reserved area.
So alternatively, you can use inside antennas. They are good enough to allow you to listen to whatever you want. This article includes some of the best options for scanner antennas. We have reviewed each of them in detail so that you can choose the most suitable for you. Let's start!
Best Indoor Scanner Antenna
1. Super Antenna Scanner SDR Antenna With Tripod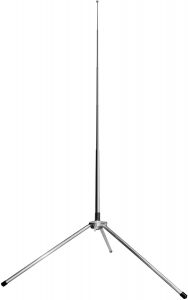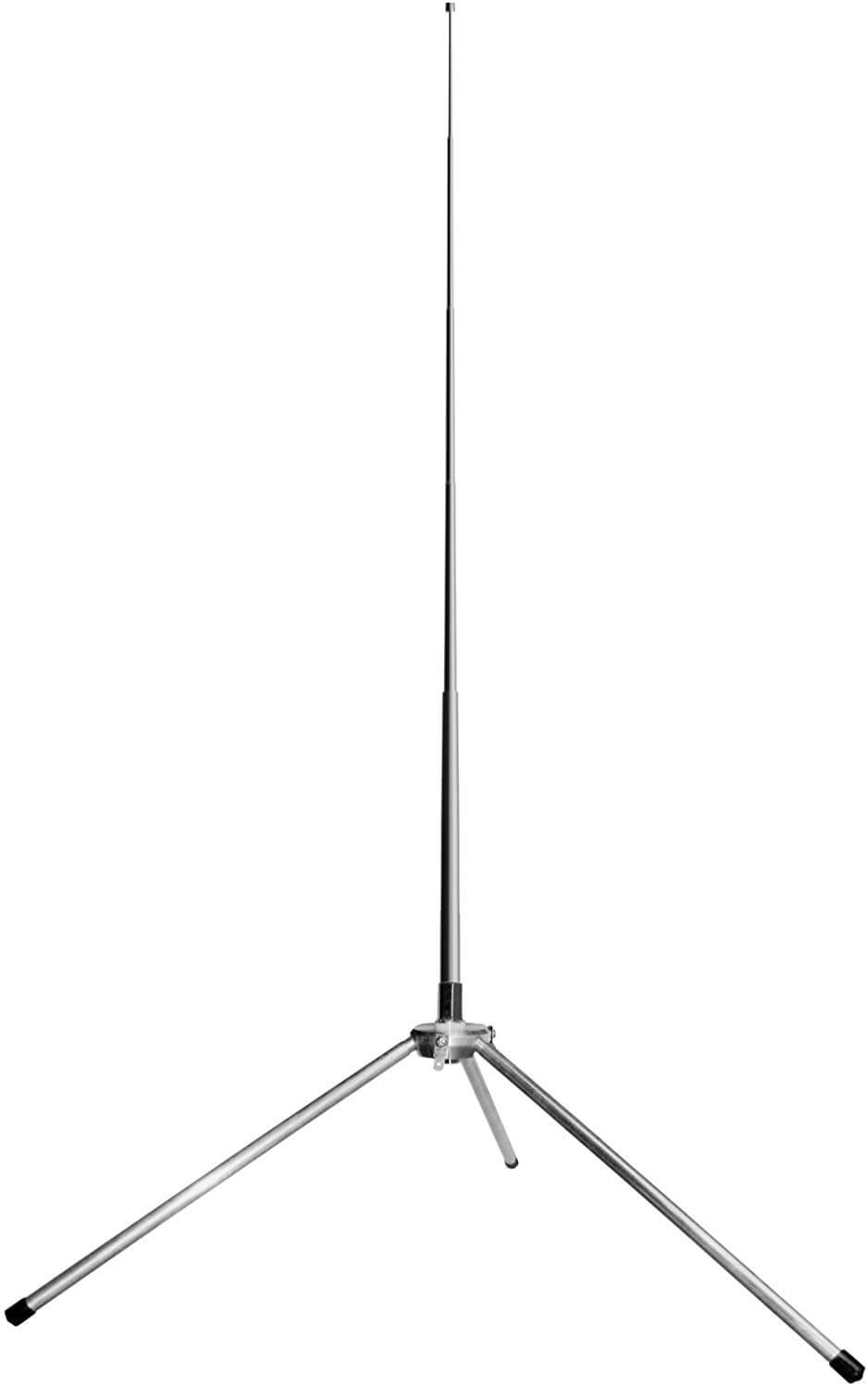 It is a powerful telescopic antenna that comes with the tripod. It is an extremely convenient retractable Scanner SDR Antenna. It provides a fantastic service to all types of scanners. This product is designed as an indoor or outdoor external scanner SDR antenna. You can deploy it on any table or desk, floor, or even in the back yard. Because of its tiny size, it can also be used on the patio, porch, shelf, garage, or balcony. The kit includes a telescopic antenna, tripod hub, three tripod legs, and an instruction sheet.
Key Features and Specifications
It is compatible with all scanners or SDRs. Any of these tools have the capability to connect an external antenna that can catch from low band to high band. The triangular tripod base extends up to 19 inches wide.

It can receive signals and frequencies from any direction and quickly scan or monitor all VHF and UHF radio bands or 20 MHz to 100 MHz, 100 MHz to 300 MHz, 300 MHz to 1.3 GHz, 700 MHz, 800 MHz, and everything in between.

It is popular because of its omnidirectional reception. This antenna receives Police, Fire, Air, Rescue, Business, Marine, Government, Federal, Aeronautical, and any SDR radio or FM frequencies.

You don't need to get anyone's help to deploy the antenna. It can be set within 3 minutes by one person. Also, no tools are required to complete the project. The tip of this scanner antenna can go up to 51" long when deployed to full length.

It can be kept away from the scanner or computer. As it is compact and has a tiny size 30x6x5cm, it becomes easy to take it anywhere, even while you are traveling. You can easily keep it in the pocket of your small backpack.

It helps in increasing the range of your scanner. As this antenna, along with the tripod, doesn't include coaxial cable, you will need that and coaxial adapter for your scanner. It includes brass connectors with soft black plastic footpads.

2. Tram 1411 Indoor Scanner Antenna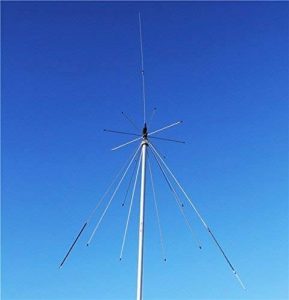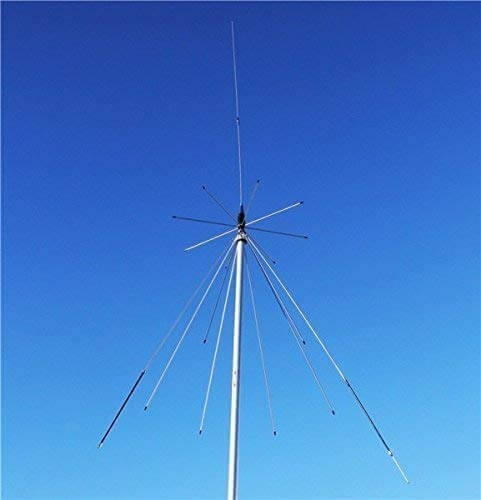 Tram 1411 Indoor Scanner Antenna is made from rust-free stainless steel material. Each product designed by Tram is smartly planned and developed to ensure fantastic results. It can provide excellent transmission over many uses. It does not require a battery and can cover 25MHz-1, 300MHz. You will get a silver-colored broadband discone that may fulfill all your radio/scanner related requirements.
Key Features and Specifications
The wideband reception of this antenna covers 25-1300 MHz and transmit bands can work for 26, 27, 46, 49, 72, 144, 220, 440, 900, and 1290 MHz

Maximum power a Tram 1411 Indoor Scanner Antenna can produce is around 300 Watts CB or 200 Watts VHF and UHF.

The SWR is less than 1. 5: 1 with the maximum mast diameter of 1 ⅜ inch. You will also get a UHF female (SO 239) connector.

It is 102 inches long and 44 inches wide along with the 44 inches of height. It provides high-quality antenna components that provide functionality and durability.

It's an interesting-looking antenna that delivers quality communication connections on which you can depend.

3. RTL-SDR Blog V3 Software Defined Radio with Dipole Antenna Kit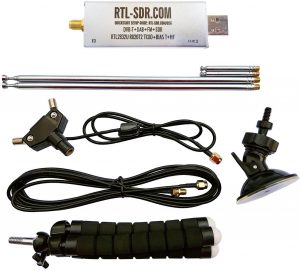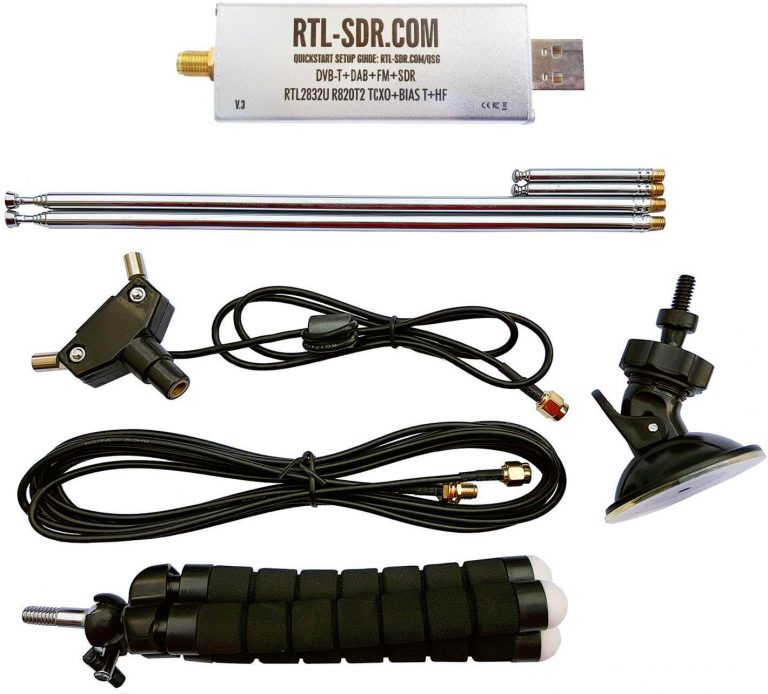 This is an RTL-SDR blog software-defined radio receiver. It comes with RTL2832U ADC chip, R820T2 tuner, 1PPM TCXO HF Bias Tee SMA dongle, and aluminum case with passive cooling. The kit includes tunes from 500 kHz to 1.7 GHz with up to 3.2 MHz of bandwidth. It is ideal to use as a computer-based radio scanner. It works with Android, Windows, OSX, Linux, and computers like the Raspberry Pi. You can use it either for terrestrial or satellite reception just by changing the orientation of the antenna.
Key Features and Specifications
It works best for many applications, including general radio scanning, air traffic control, and public safety radio.

It is perfect for the trunked radio, P25 digital voice, weather balloons, weather satellites, radio astronomy, and meteor scatter monitoring.

You can use it as a low-cost pan adapter with traditional ham radio. This multipurpose portable dipole kit is ideal for the newbies.

The mounts and extension cable allows you to put the antenna outside for the better reception.

It includes free software such as SDR#, HDSDR, SDR-Radio, GQRX, or SDR Touch on Android.

4. Procomm Mini Digital Indoor Scanner Antenna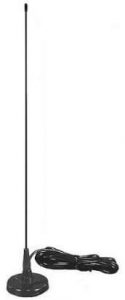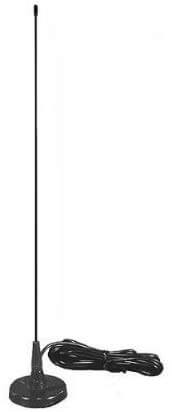 It is one of the best indoor scanner antennas that is cheaper than many others with similar advantages. Even if this product is inexpensive, you will not feel to lose anything apart from a couple of things. But, all the necessary features and specifications such as high and better frequency as well as long cables you will get from this product. Scanner Radio Mini Magnet Mount Mobile Scanner Antenna, along with SMA Connector, is a smart choice to purchase.
Key Features and Specifications
It is a compact antenna with wide bands for scanners and scanning receivers with a frequency of 25-1200Mhz.

It's a genuine Procomm Brand item covered in an original Procomm branded package. It is approximately 15 inches tall, very slim, and thin.

It includes a mini magnet mount with 12 feet of low loss RG-174 cable. It is sufficient to serve your purposes of all kinds regarding the scanner antennas.

It has a preinstalled SMA connector that works great for the direct fit into Uniden SDS100 Home Patrol, BCD436HP, BCD396T, and radios with SMA antenna jack.

You can place it literally anywhere, starting from the pizza pan to the metal cabinet, or some magnetic surface.

5. Bingfu VHF UHF Police Indoor Scanner Antenna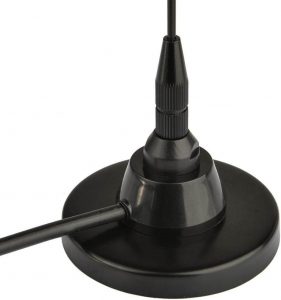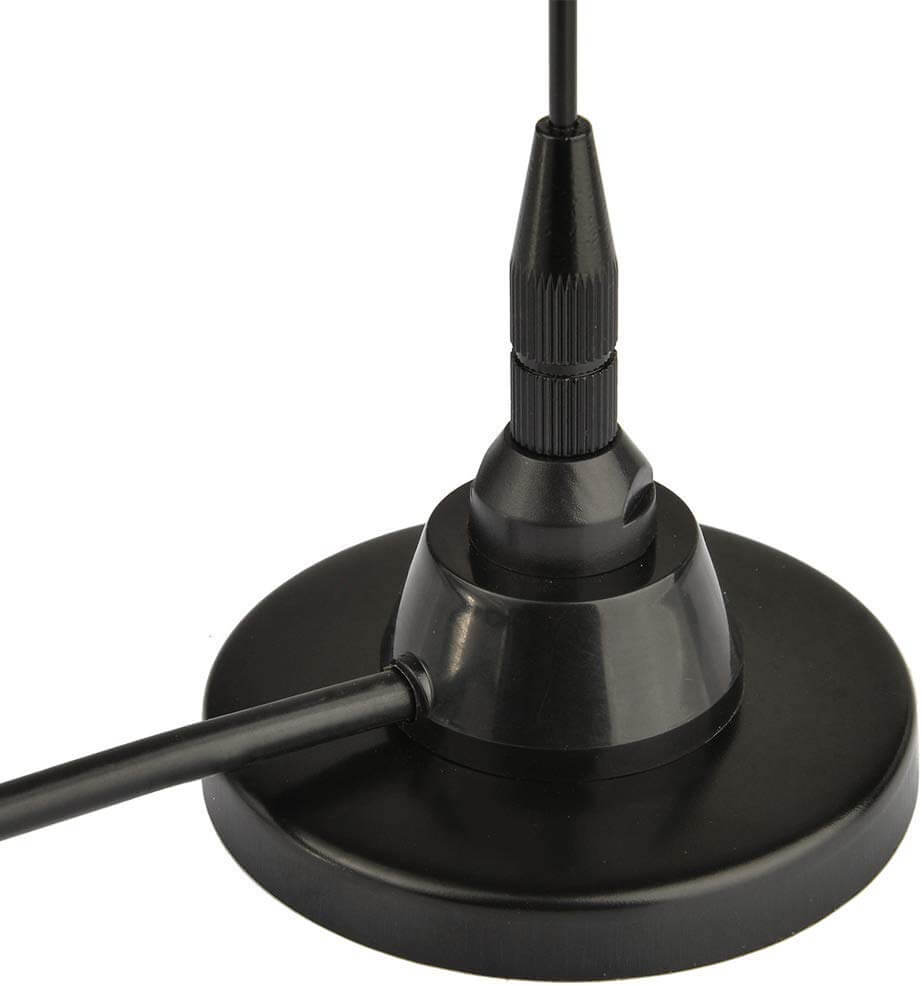 This item has all the abilities to become your one-time solution when it comes to the best indoor scanner antenna. It is compatible with many models of Whistler radio Scanner, Radio Shack Radio Scanner, and Icom: IC-V8 IC-V80 IC-V82 IC-U82 IC-W32 IC-V85 IC-A14 F3S HT-66 Ham Radio. Not only these, but it is also compatible with almost all the models of Uniden Radio Scanner starting from BCT15X to BR330.
Key Features and Specifications
There are two choices to choose from, including Magnetic Antenna and Portable Magnetic Antenna. You can select one according to your requirements.

The frequency range of Bingfu VHF UHF Police Scanner Antenna is between 25MHz to 1200MHz. 

It is compatible with Public Radio Scanner, Handheld HT Ham Radio, Two Way Radio, Walkie Talkie, CB and Mobile Radio, as well as the FM Transmitter.

The antenna height is around 47 cm with the 3 meters long RG58/U cable. The package includes one antenna and a BNC male antenna connector.

It is omnidirectional. Its net weight is around 280 grams with the operating temperature of – 20°С ~ + 80°С and the storage temperature of – 30°С ~ + 85°С.

So, these are the best scanner antennas according to our research. Before selecting any one product, make sure that the connector type of the antenna matches the connector of your scanner. Generally, all scanners have either an SMA female or BNC female connector. If you are not sure about the types, you can also buy an adapter that works for all. We hope you have found the best digital, indoor scanner antenna for you from this article. For more such reviews and better options, stay tuned!