Radio
Best coax for VHF/UHF – Get the right coaxial cable for your antenna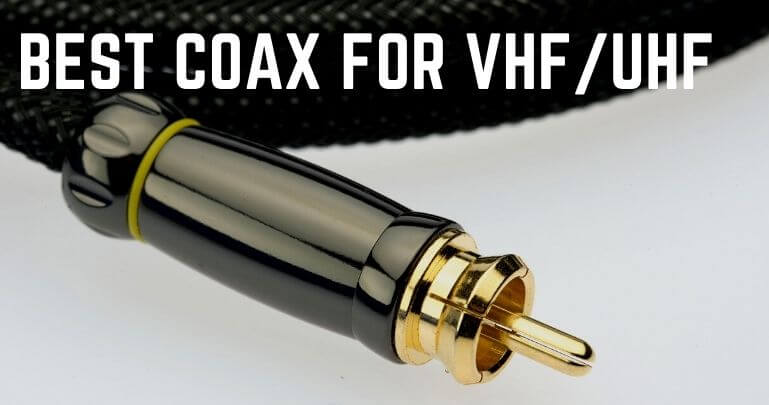 Coaxial cable or coax is a very useful cable with multiple applications. This has proven to be both good and bad. It's great because you can use it for various reasons and it is bad because this flexibility causes confusion. Which one should you buy? Which is the best coax for VHF/UHF? We understand your pain! 
And, we have the solution.
Here's a detailed guide to help you choose the best coax for VHF/UHF. Let's get started.
What is a coaxial cable?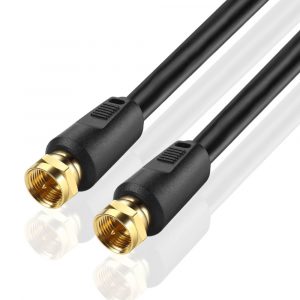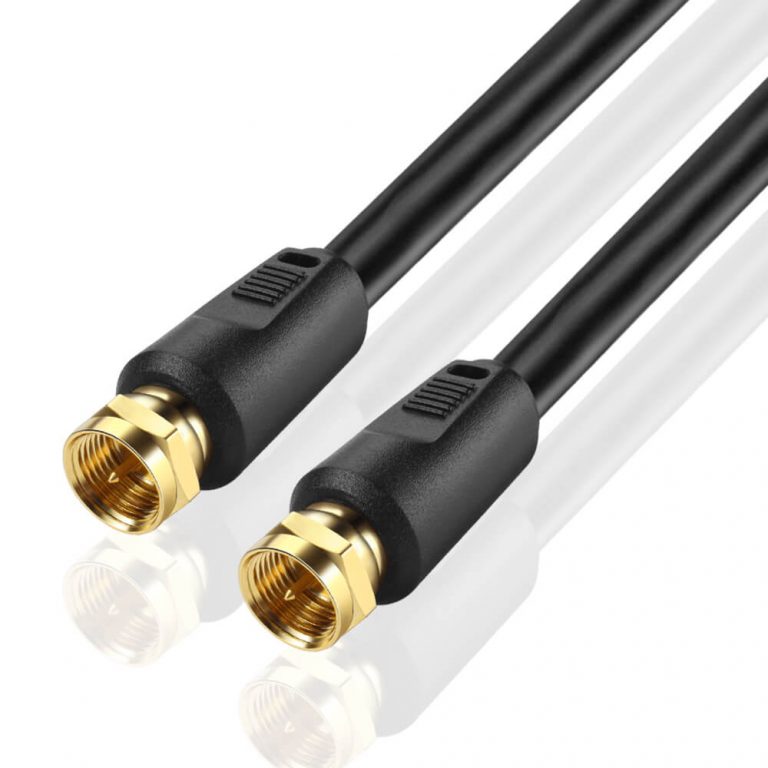 This cable has a semi-conductor that's enclosed and protected by a plastic layer. There's an insulation layer as well, which keeps the conductor and the shield apart. They both share a single axis, which is why the cable is called coaxial. Its primary function is to carry radio waves of high frequency. It has multiple applications and corresponding varieties.
For VHF applications, the 3 most common coaxial cables are RG-8X, RG-58U, and RG-213. The difference among these is in the size of the wire, the signal loss, and the cost. You can compare them and choose whatever suits your preferences. 
Best Coax for VHF/UHF
To make your shopping experience fun and easy, we have done the research for you. Here are our favorite coaxial cables – feel free to pick one and buy!
1. MPD Coax Jumper with PL-259 Connectors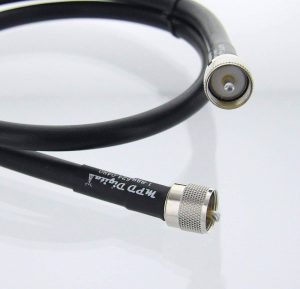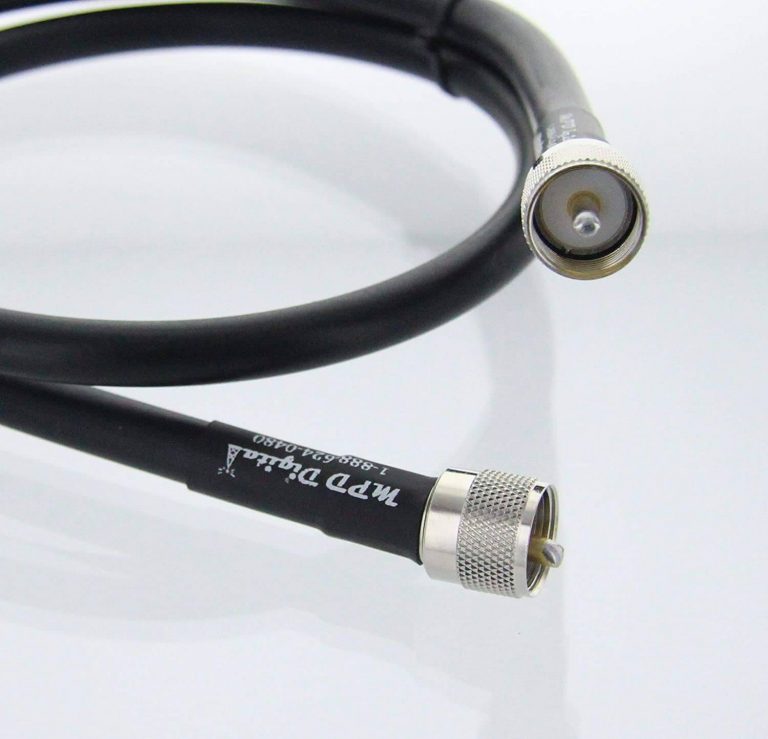 This cable is available in different sizes right from 3 feet to 250 feet! You can pick the right size based on your need. For regular home purposes, the 6-feet option should do. Below are reasons why we like this cable:
You can use it to connect receivers, antennae, radio transmitters, and meters.

It is a USA-made jumper that has soldered silver-plated connectors and Teflon dielectrics.

It promises extremely good performance with minimal signal loss.

Its impedance is 50 Ohm. The frequency range is DC ~ 11 GHz.

Please note that these connectors won't help you above 300 Mhz. So, if that's your requirement, you should look at other options.
The pros
Solid conductor

Mid-priced cable

Minimal signal loss
The cons

2. RG 58 Male to Male Cable for VHF/UHF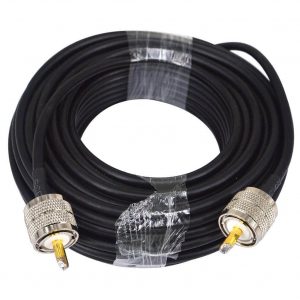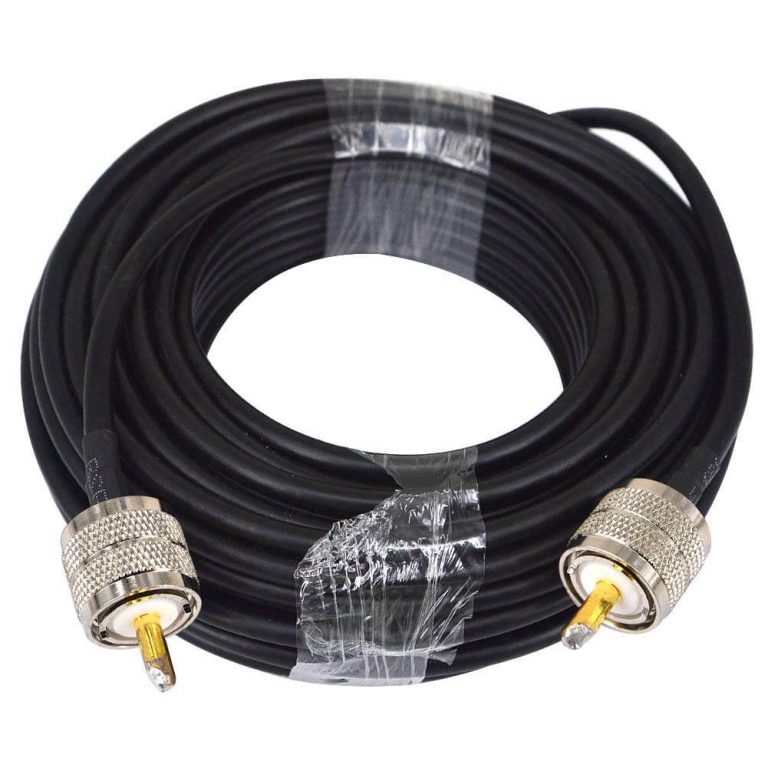 This is a standard UHF cable with  PL-259 adapters on each end. It is widely popular for low signal loss at a fair cost. Let's take a closer look at its features:
You can use the cable to connect antennae, radio transmitters, meters, receivers, etc. Its applications include connecting two-way radio applications, CB, and CD radio.

Any HF, VHF, UHF that requires a cable will function smoothly with this coax cable.

The RG-58 cable has 2 male connectors.

The length of the cable is 15 m.

Impedance is 50 Ohm.
The pros
Affordable

Water-tight connections
The cons
There might be considerable signal loss due to the length of the cable

3. UHF SO329 Female to Male Cable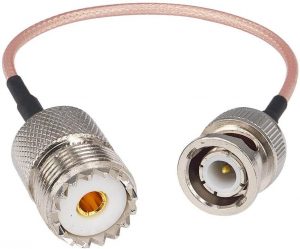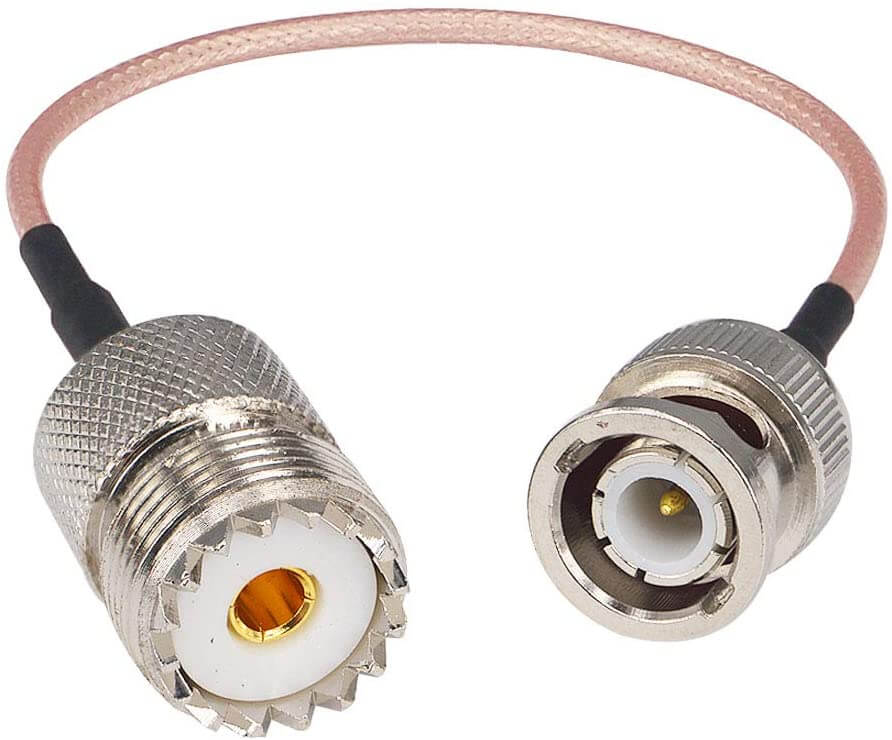 This is an excellent BNC jumper cable that delivers what it promises. It is also easily affordable, making it worth a shot. But is this the only reason why you should buy it? Absolutely not. There are a few other reasons that we shall explore now:
It is a 5.9-inch cable that can connect to external antennae. Amateur radio equipment, CB radio (handheld), ham radio transceiver, radio scanner, etc. are the main applications of this cable.

The impedance is 50 Ohm.

Remember that this is a male to female connector. You can only connect PL259 male to BNC female.

It is a well-made and thin cable.

The length has been decided to ensure some flexibility while leaving no room for tangling.
The pros
Among the more affordable options

Low signal loss
The cons
May not be highly durable

4. UHF Antenna Cable – 80 feet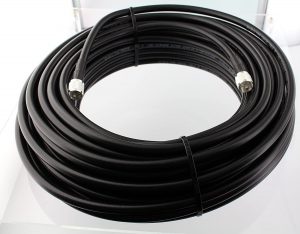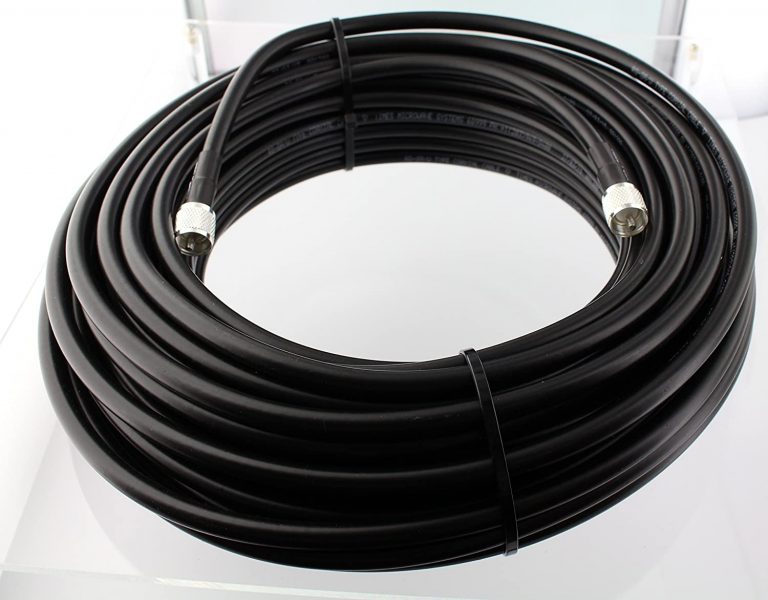 Those who are looking for a long antenna cable can check out this one. It is 80 feet long and meets all important standards such as NATO, US, and IDF. Here's why we love it:
Its dielectric strength is 10000 V/minute along with a 66% velocity of propagation.

Its operational temperature ranges from -20 to 70 degrees C. 

The outer jacket material is flexible and UV-proof. Its diameter is around 10 mm.

It is 96% shielded with pure copper.

It has PL-259 male connectors and works best for base station and GMRS repeaters.
The pros
Good quality

Very low signal loss
The cons

5. Times Microwave cable for VHF/UHF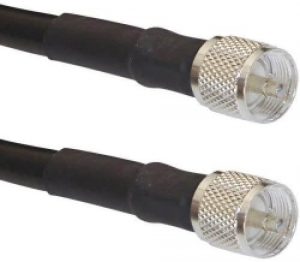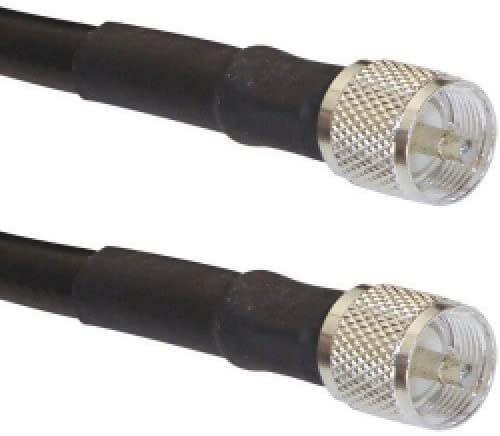 Times Microwave is very popular for its cables. When you read more about this one, you will realize why. Below are a few important details of the same:
These are ideal for antennae, radio transmitters, meters, receivers, etc. 

The impedance is 50 Ohm at a frequency of 11 GHz. 

You can bend the cable at 90 degrees to ensure that there's no signal loss.

The coiling capacity is 4 inches only.
The pros
Affordable

No signal loss
The cons

As you can see, there are significant differences among the options we provided. This is to make it easy for you to choose. Based on the length, cost, and applications, you can zero in on the right one. 
If you have any doubts about coax cables for VHF and UHF, please feel free to comment. We will get back to you with answers!