Radio
Baofeng BF-F9 V2+ review – Everything you need to know about the dual-band FM receiver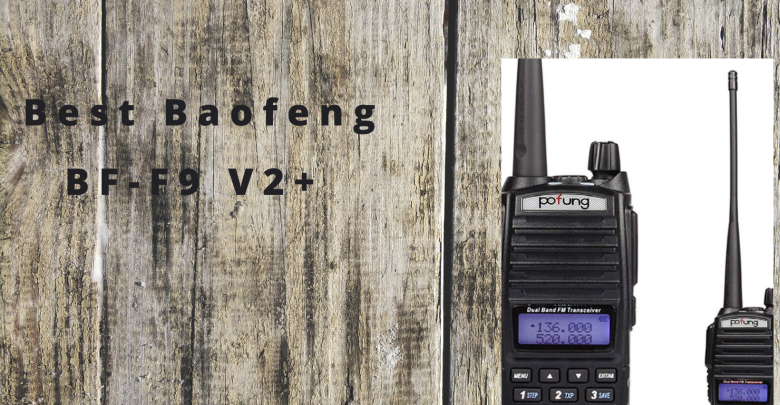 When it comes to radios, Baofeng rules the market with an iron fist. It has few of the best dual-band options for ham radio operators. 
Baofeng BF-F9 V2+ review
Now, out of the many choices that Baofeng offers, the BF-F9 V2+ has caught our attention. It is supposed to be in a league of its own with multiple interesting features. But, is it worth the hype? Should you go for it? We decided to review the product to help you answer these questions. Kindly keep reading.
Baofeng BF-F9 V2+ – Features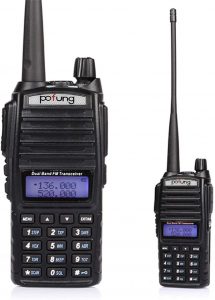 To start off with, let's take a look at the features that the high power dual-band two-way transceiver. It is a top-end model, which was released as a significant improvement over its predecessors. The specs we love the most are as follows:
The hand-held ham radio comes with a battery, charger, earpiece, and antenna. This means that you will get everything you need to get started. 

It has 3 power settings – low, medium, and high, operating at 1, 3, and 5 watts respectively.

The frequency range that you can expect with this ham radio is 145-155 MHz and 400-520 MHz. You can also operate it at 65-108 MHz for FM.

If you are looking at a switchable band, the frequency will be 25KHz/12.5KHz.

Some of its functions include Busy Channel Lock-Out, Transmitter Time-Out Timer, dual standby, OFFSET, VOX, and A/B independent operation.
The ham radio has a high-quality LCD screen that clearly displays important information. Its tri-color display makes it easy to read the information.

It has a strong exterior casing that protects it from regular wear & tear and damage.

It also comes with a new chipset that enables noise reduction capabilities for seamless operation.

The radio is backwards compatible, which means you can use any UV-5R accessory with it. 
Baofeng BF-F9 V2+ – The pros
Its backwards compatibility is a great feature.

The tri-power functionality is a new and much-loved addition.

It is affordable, especially when compared to the others in its league.

It is very easy to program – you just need a computer that can run Chirp (open-source).
Baofeng BF-F9 V2+ – The cons
The band selection can be confusing for novices.

A few users have complained that the charger is not up to the mark.
Baofeng BF-F9 V2+ – Conclusion
The makers of the BF-F9 V2+ dub it as a "next-level radio" and we completely agree with this description. It is indeed everything you could ask for from a ham radio and more! From seamless operation to easy programming and backwards compatibility, it offers a punch at a very affordable price. According to us, it is not just a beginner's ham radio. It can be used by the pros as well.
So, if you are interested in this radio, you should totally take the final step and purchase it.

Over the past few weeks, we received quite a few questions about the Bafoeng BF-F9 V2+. We have answered a few of them here:
Is the Baofeng illegal?
As long as you are licensed, Baofeng is not illegal to own or use. It is, however, illegal to import it and sell the devices.
How do I program my Baofeng BF-F9 V2+?
Kindly follow the steps below:
Switch the radio on

Use a USB cable to connect it to the computer

Open Chirp, an open-source software

Find the Radio option and click on it

Select Download from Radio

Choose COM5 port, Baofeng vendor, and the right model number (BF-F8HP)
Can you use Baofeng as a walkie talkie?
No, it won't because it won't tune to that band.
Are Baofeng radios any good?
Yes, they are very good. The only downside is that if they stop working, you have to buy a new one. There's little to no room for repair.
What is a good ham radio for beginners?
The Baofeng BF-F9 V2+ is an excellent choice for freshers. Besides that, we recommend the Baofeng UV-82HP and UV-5R5.
How long does the Baofeng BF-F9 V2+ battery last?
It almost completely depends on the usage. For just receiving, you will get around 8 hours. 
We hope our well-rounded review about the Baofeng BF-F9 V2+ helps you make an informed choice. Don't hesitate to reach out in case you have questions.