Radio
Best Ham Radio Power supply: Top 12v power supply Reviews of 2021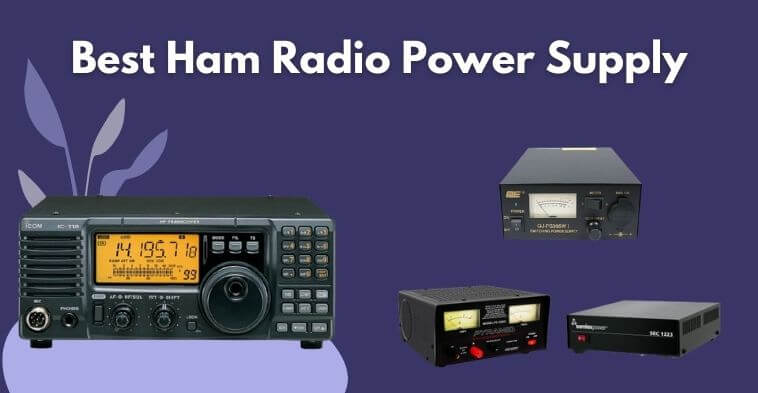 Do you own a good power supply for your ham radio? You can choose from a range of good options available in the market. If you don't want to build one for yourself all you have to do is filter out your requirements and buy one. We have gone through numerous reviews and picked out the best ham radio power supply for you.
In this article, we have listed the top reviewed ham radio power supply. The different models on our list have various features like linear or switching which can add to the better functioning of your ham radio. 
Best Ham Radio Power Supply
1. Pyramid PS9KX Universal Compact Bench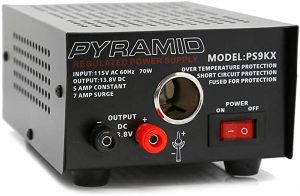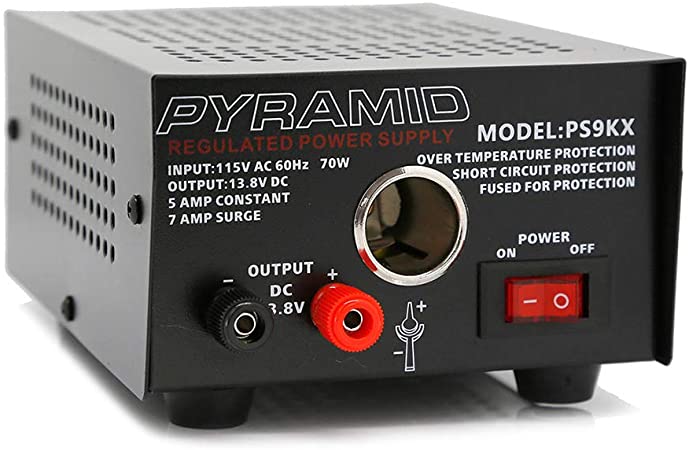 The Pyramid brand never lets you down as it provides a convenient yet reliable conversion of power. This linear and regulated power supply is easily available in the market. Apart from ham radios, it is also suitable for other home appliances, equipment, and components. The DC voltage is continuously in work because of the plug-in operator. It allows fast conversion of energy from AC to DC. The plug-in function is responsible for a constant source of DC voltage. 
Key Features:
Screw-type connection terminals used with a wide range of devices, equipment, and components. It makes the terminal easy to connect your device.

 It gives a warranty to operators or users that it is equipped with electric overload and short-circuits protection. 

Durable case protects from electric shocks and it is perfectly safe for tabletop or desk placement.  

The cooling system is quite splendid, as its cooling fan and heatsink build in a way that prevents the devices from overheating and maximum temperature.
2. SUPERNIGHT 12V 30A DC Power Supply Driver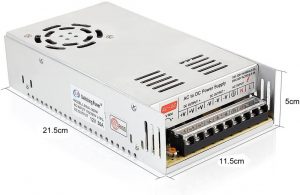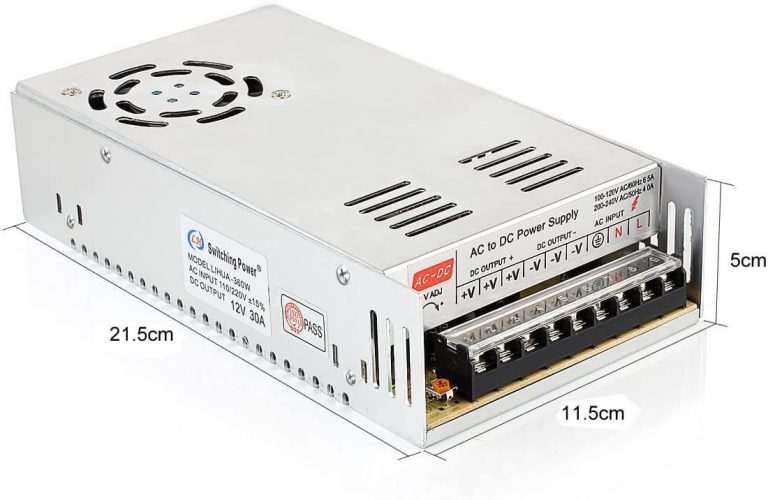 The Supernight is the best 12V power supply for your ham radio. People usually opt for multi-tasking supplies that don't just supply to their ham radio but can also be used with other home appliances. It is available at an affordable price and satisfies your all indoor needs. It is a compact unit that is easy to carry and use. This system maintains the safety standards including safety from overheating and short-circuit. The range of input power supply is 110 to 220 V AC.
Key features:
It is an efficient device that can be adjusted for input voltage from 110V to 240V by switching.

It provides protection for short-circuit, overvoltage, and overload.

The cooling fan system comes on when the temperature hits above 45

0

C to control the temperature.

The high-quality switching unit is popularly used in industrial automation, communication, LED display, etc, and protects your electronic devices from destruction. 
3. Pyramid PSU990KX Universal Compact Bench Power Supply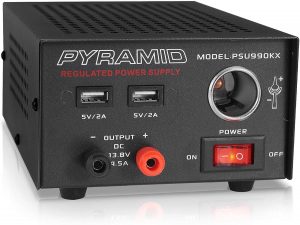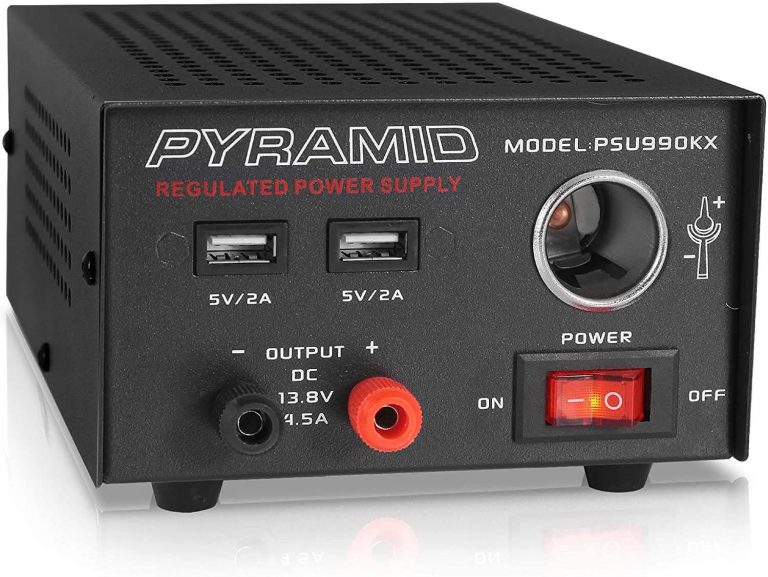 The Pyramind PSU990KX is a universal system that can be used anywhere indoors from the house, hobby shop, garage, and even the repair shop. It has two USB ports for charging and works flawlessly with your mobileconstant power supply phone. It provides a reliable AC to DC energy conversion and supplies a constant source of DC voltage. You also have the option to light your cigarette if you don't have one around. The constant amp unit on this unit is provided at 4.8, while the infrequent supply is set at 7amp.
Key features:
The plug-in operation consistently provides a source of DC voltage to ham radio. It is permitting for fast and continuous energy conversion. 

You can easily convert AC to DC by a simple switch option.

This unit is equipped with safety standards and ensures the safety of the operator and any connected electronics devices. It protects devices from electronic overload and short-circuits.

The constant power supply excludes the need for additional energy sources and an external battery. 
4. MENZO  Universal Regulated Switching Power Supply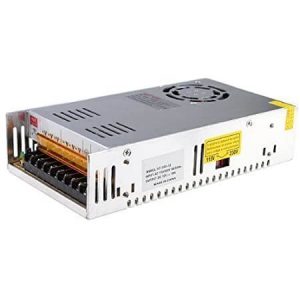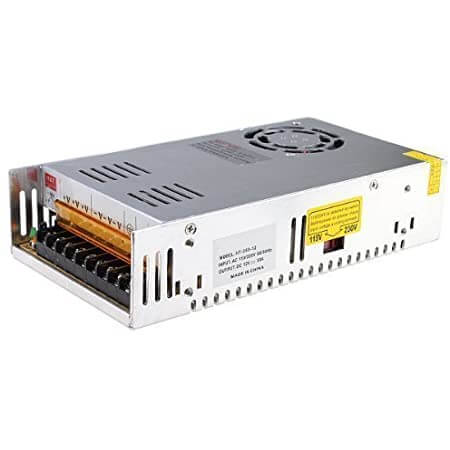 The Menzo is a reliable power supply best for indoor use only. This has a simple design that can be widely used in LED display, communication, industrial automation, etc. The outer shell material of this unit is made up of metal. It is suitable for CCTV, Radio, Computer projects, etc. It has been designed in a way that can handle over-voltage and over current. 
Key features:
You can adjust input voltage 110V to 230V by simply switching options. 

The cooling system builds in a way that when the temperature rises or overheating ham radio fans automatically work.

Ham radio constantly provides protection or maintenance safety measures from overheating, over-voltage or overload.

If you have any queries regarding the warranty, then feel free to ask the company. They will always give you satisfactory answers. 
5. TekPower TP30SWII Analog Switching Power Supply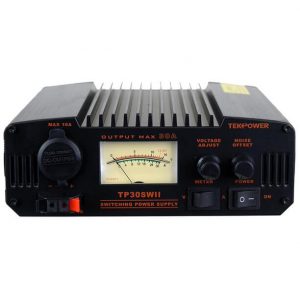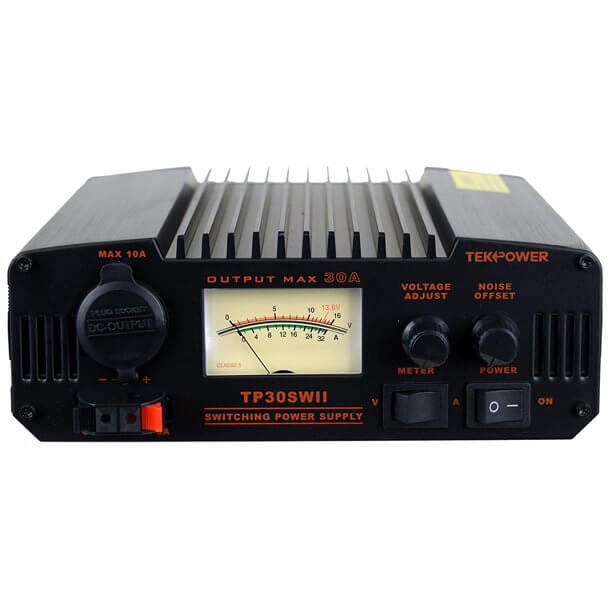 TekPower TP30SWII is a well-known digital power supply for ham radio in the market. This unit has a great ability to supply energy to various ham radio and other CB radio devices. Its 13.8V DC and 30 amps power are enough to work for all your ham radio. You will be amazed by its compact and unique design with an analog meter that is quite simple to read. One of the most important features is noise offset. This unit reduces the RFI that takes place while using your transceiver.
Final NoteKey features:
You have an extra dial that allows you to adjust the voltage. 

The cooling system works in an excellent way, when there is overheat or a rise in temperature, the fan makes it cool automatically. Moreover, the cooling fans integrate with a heatsink. 

You will find cigarette plugs and specially designed noise offset features for communication. 

The main DC supply is available at the backside of the unit. 

It provides many safety protection such as short-circuit and overheats.
Final Note
I hope this article has interested you with the best ham radio power supply. You can choose from linear power or switching power as per your need. These ham radio 12 volt power supply listed here have all the features you could ask for. So what are you waiting for? Order one for yourself and enjoy an uninterrupted power supply for your ham radios.